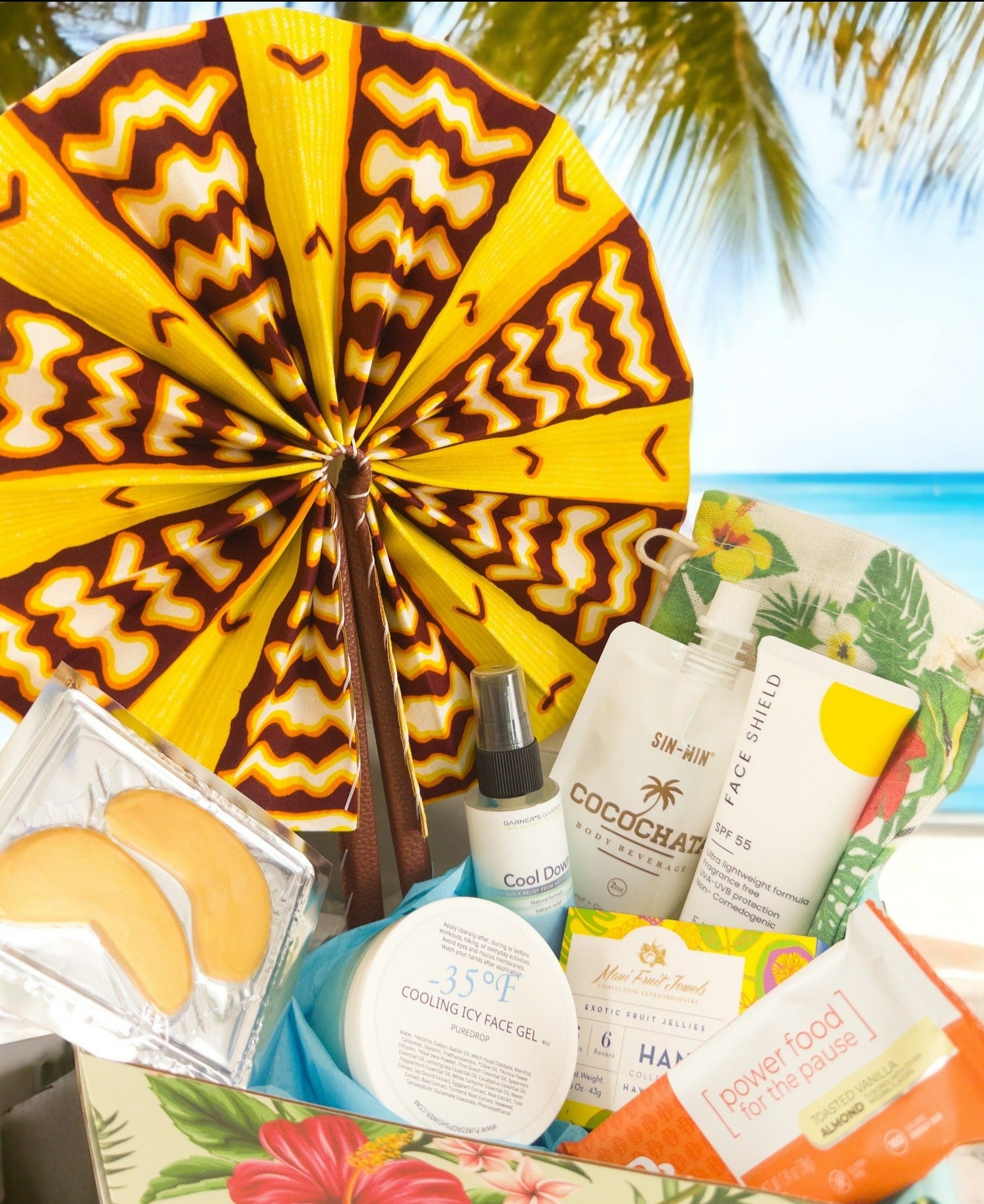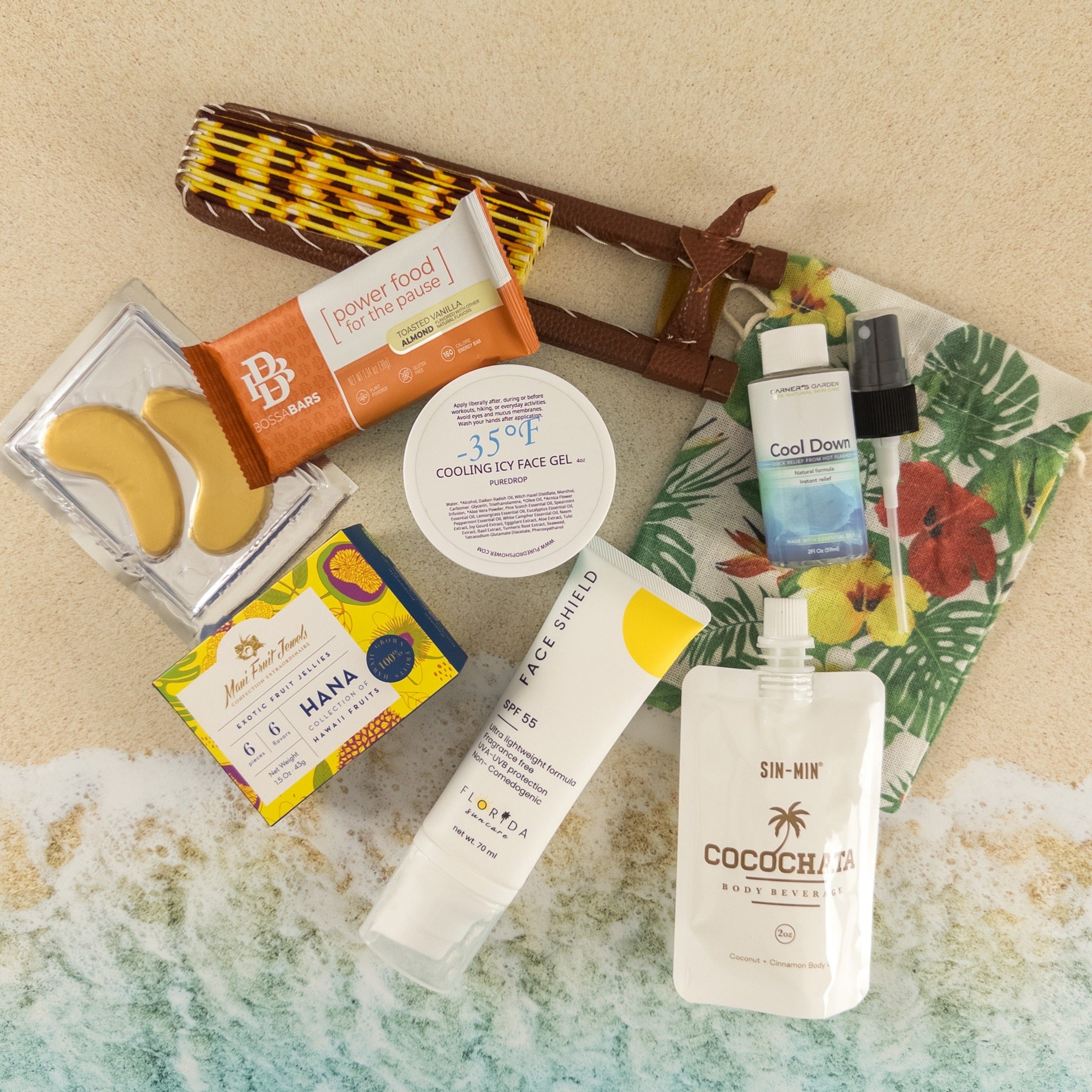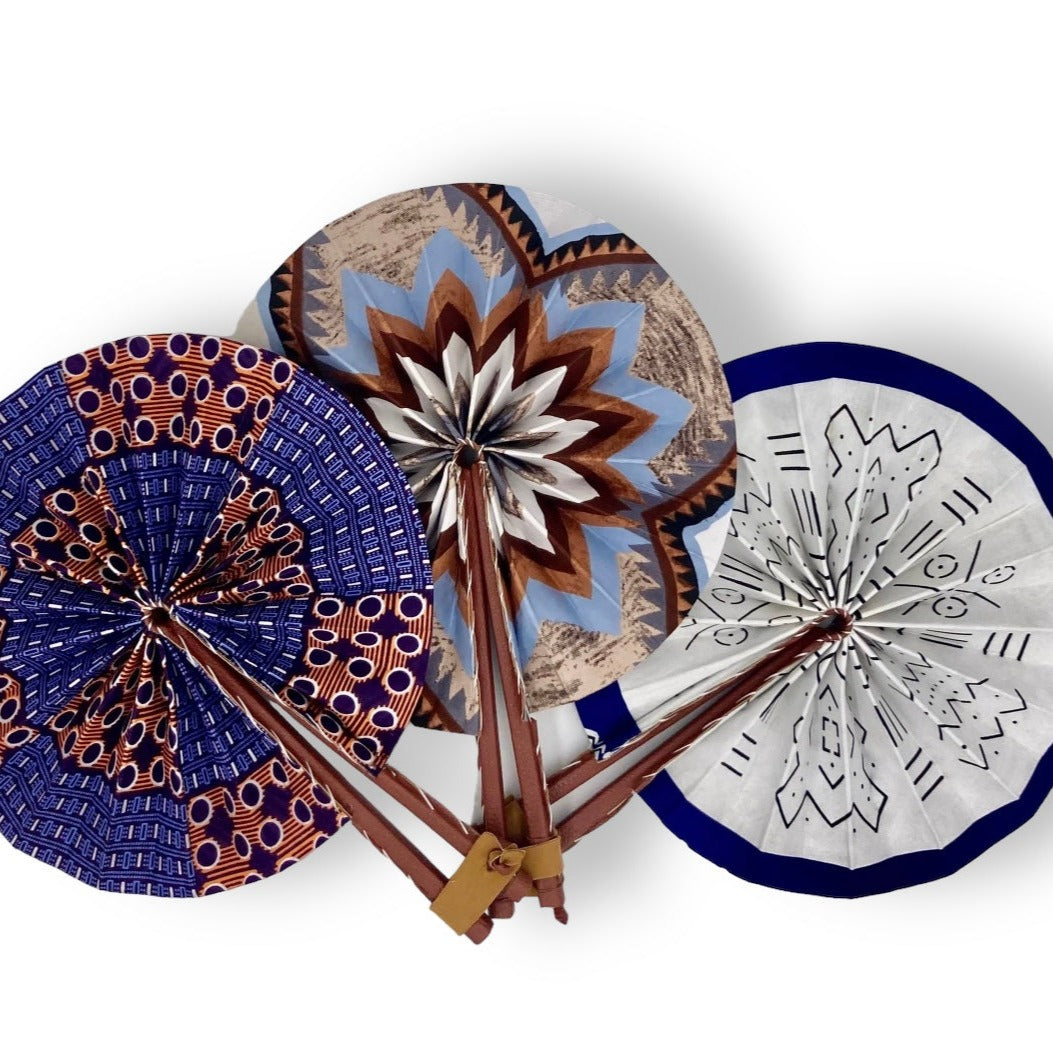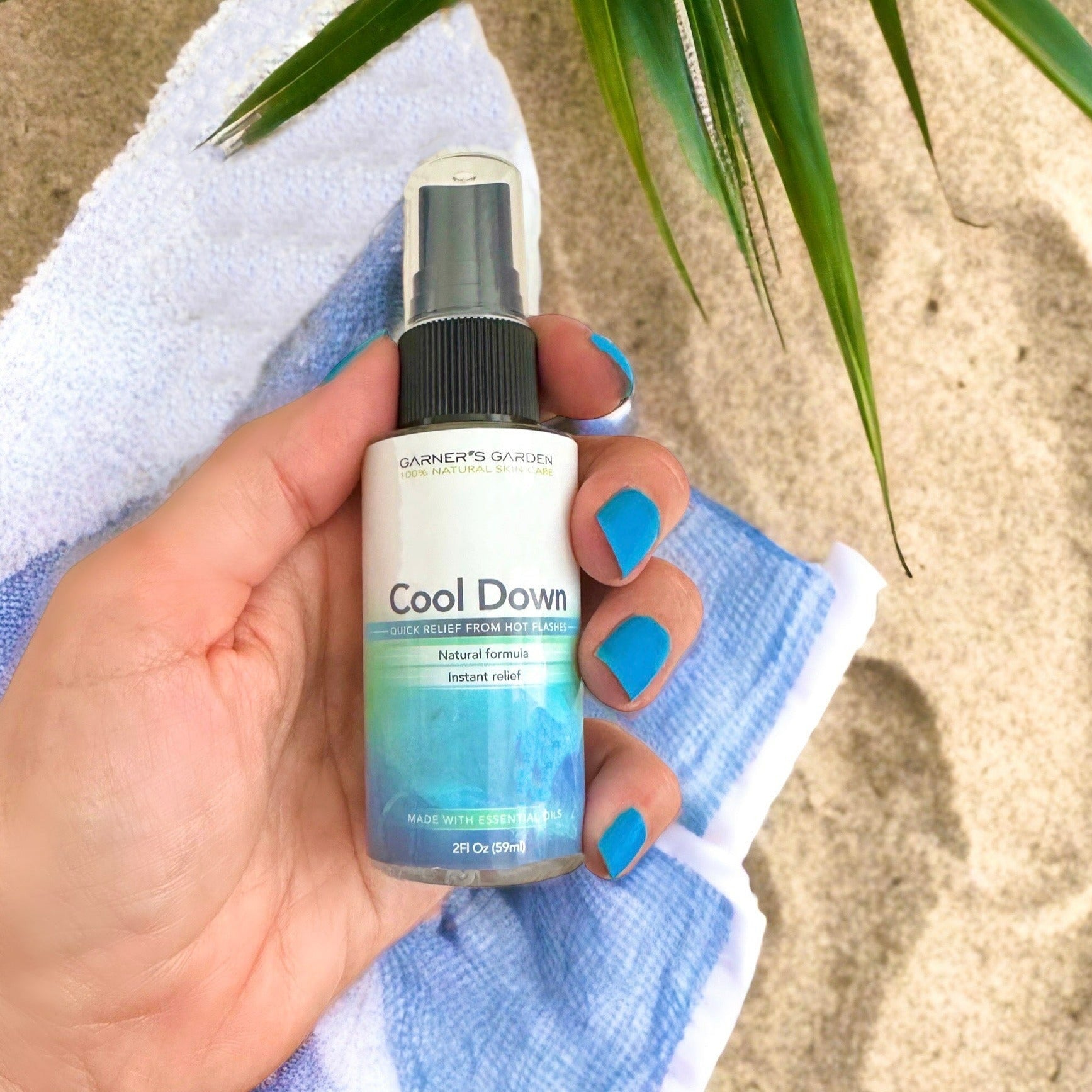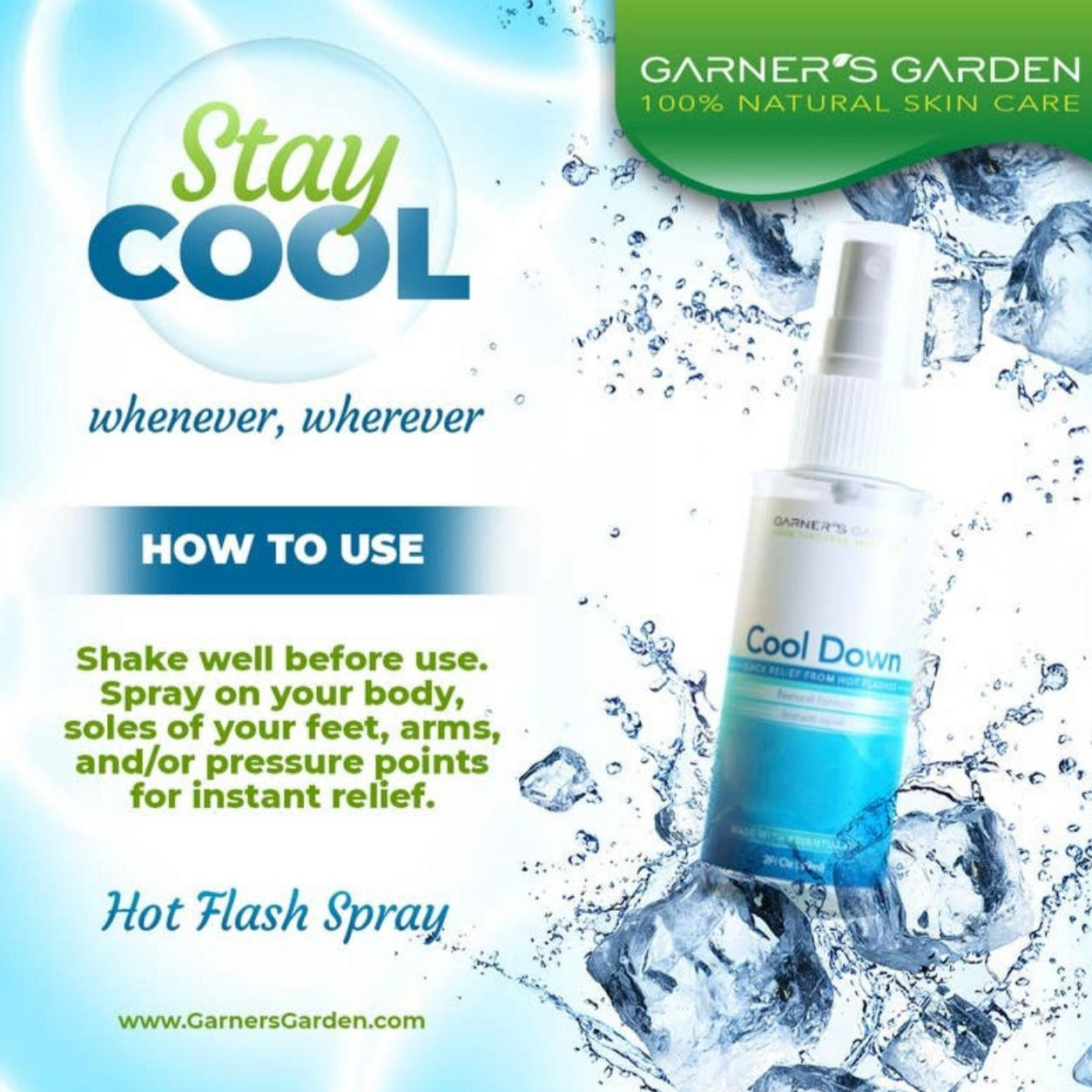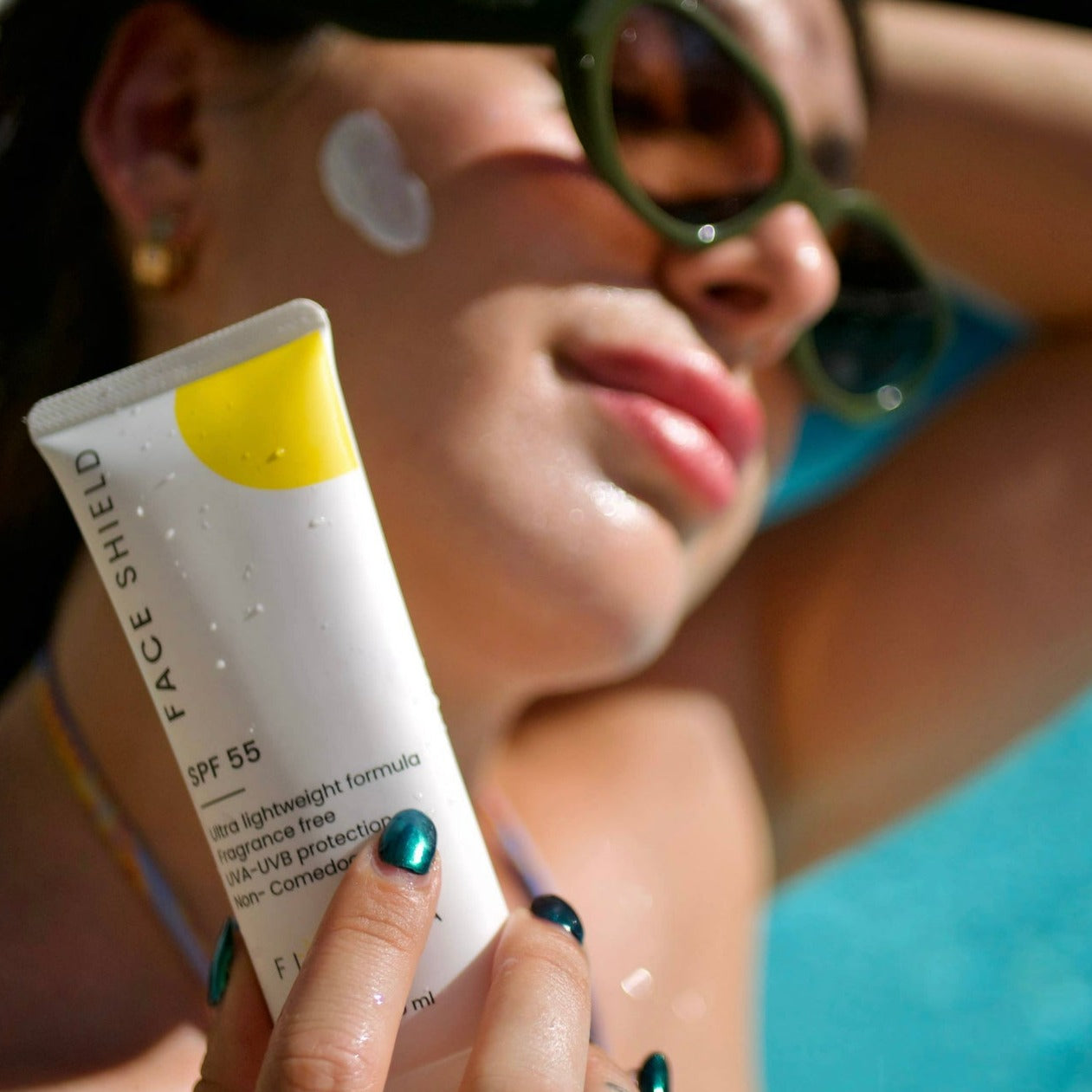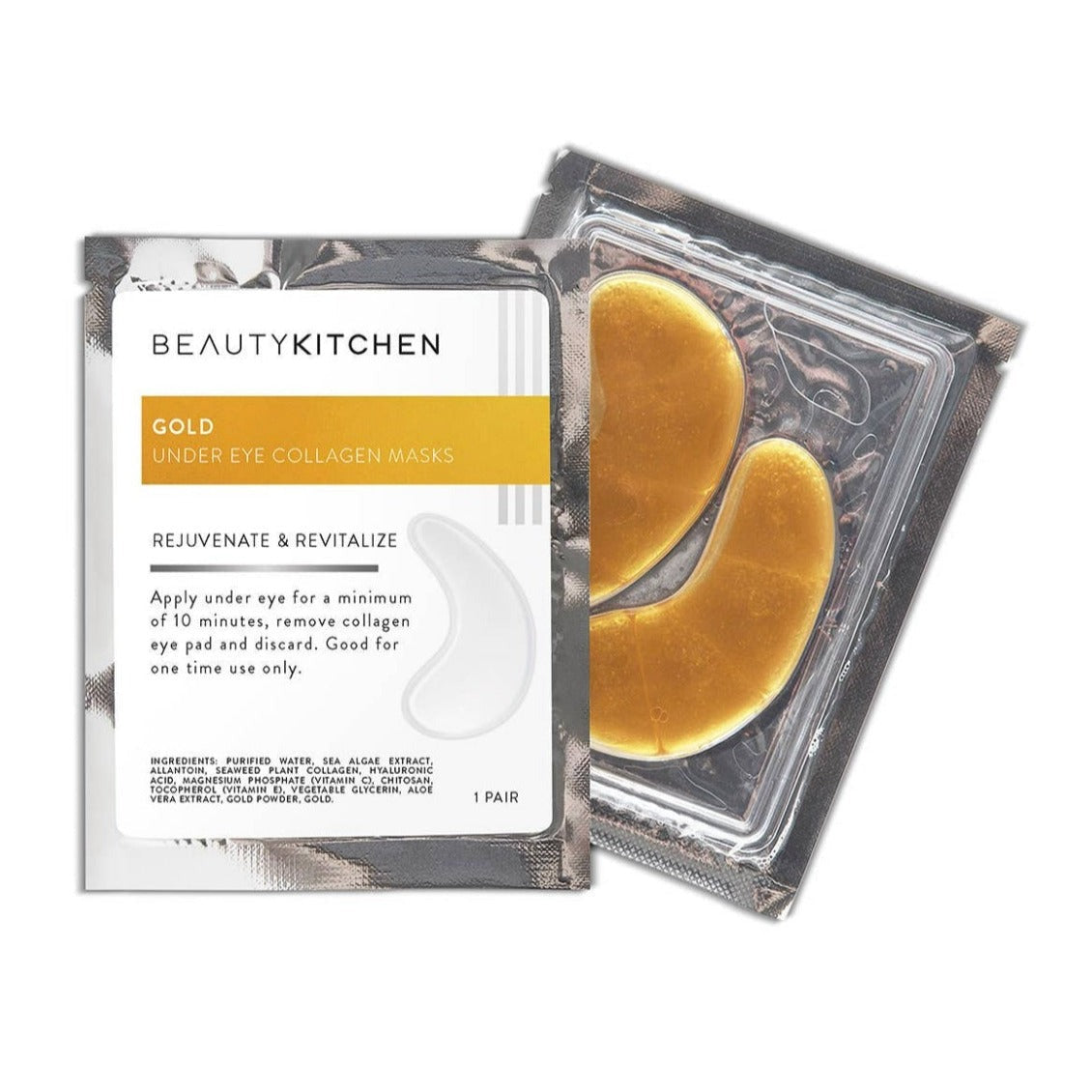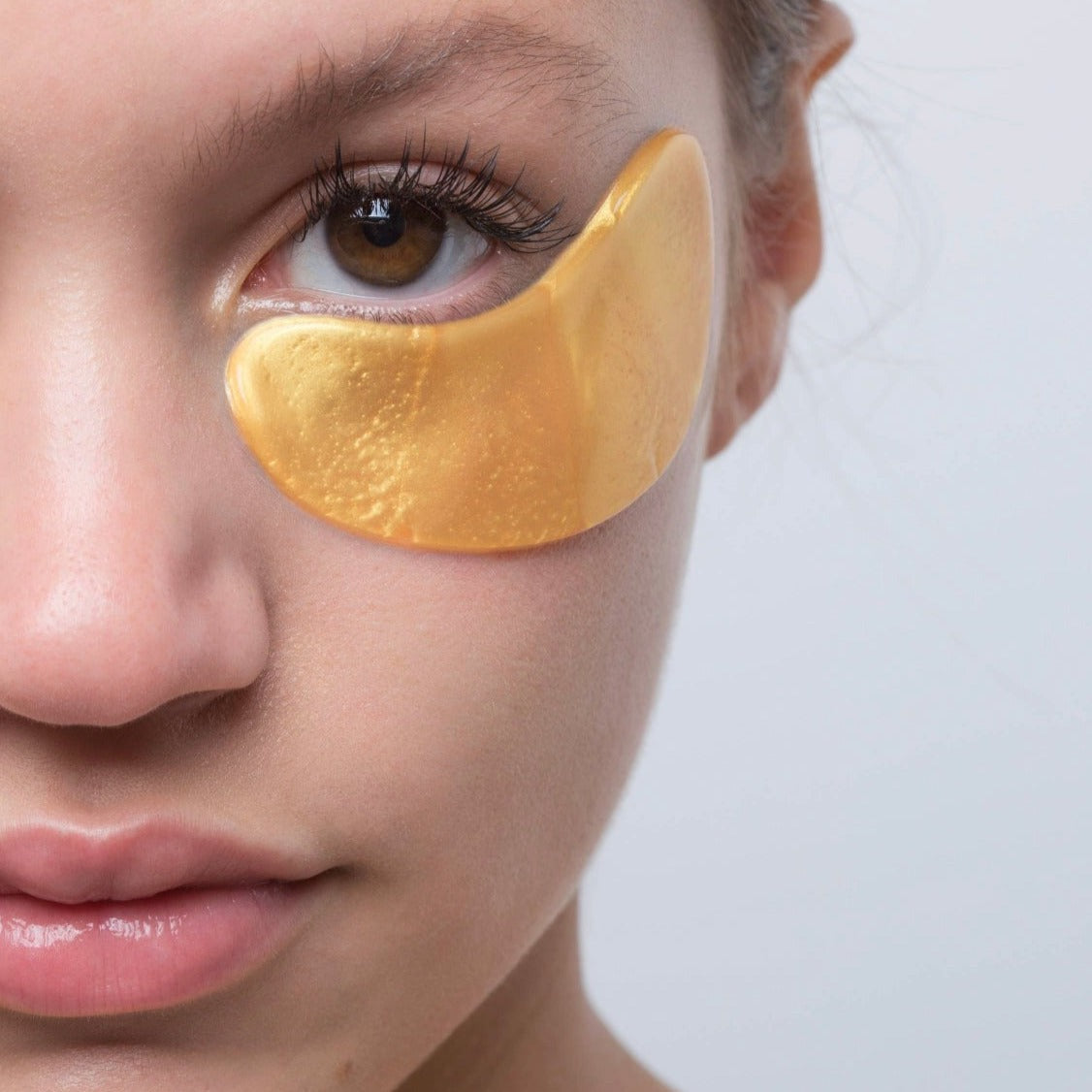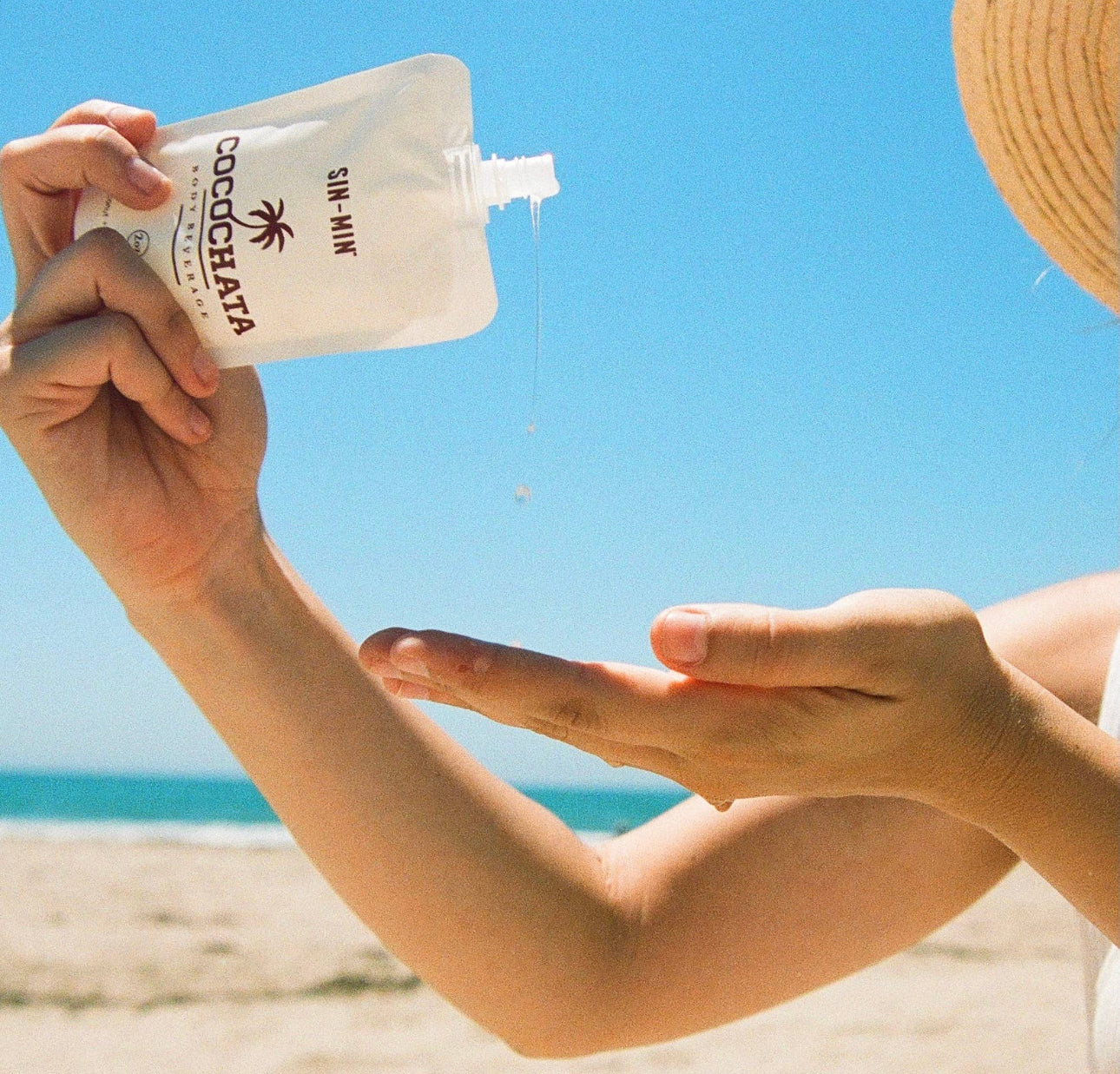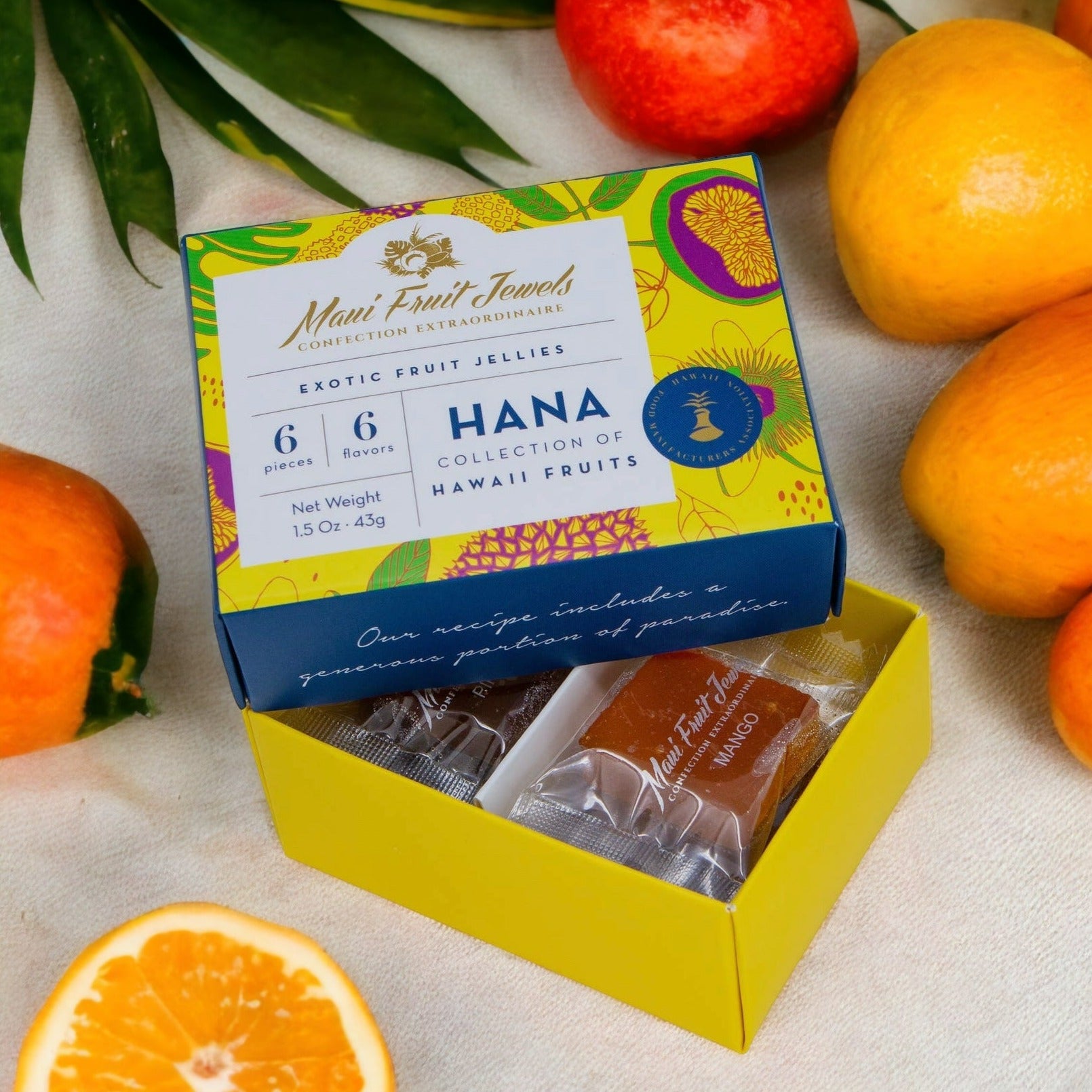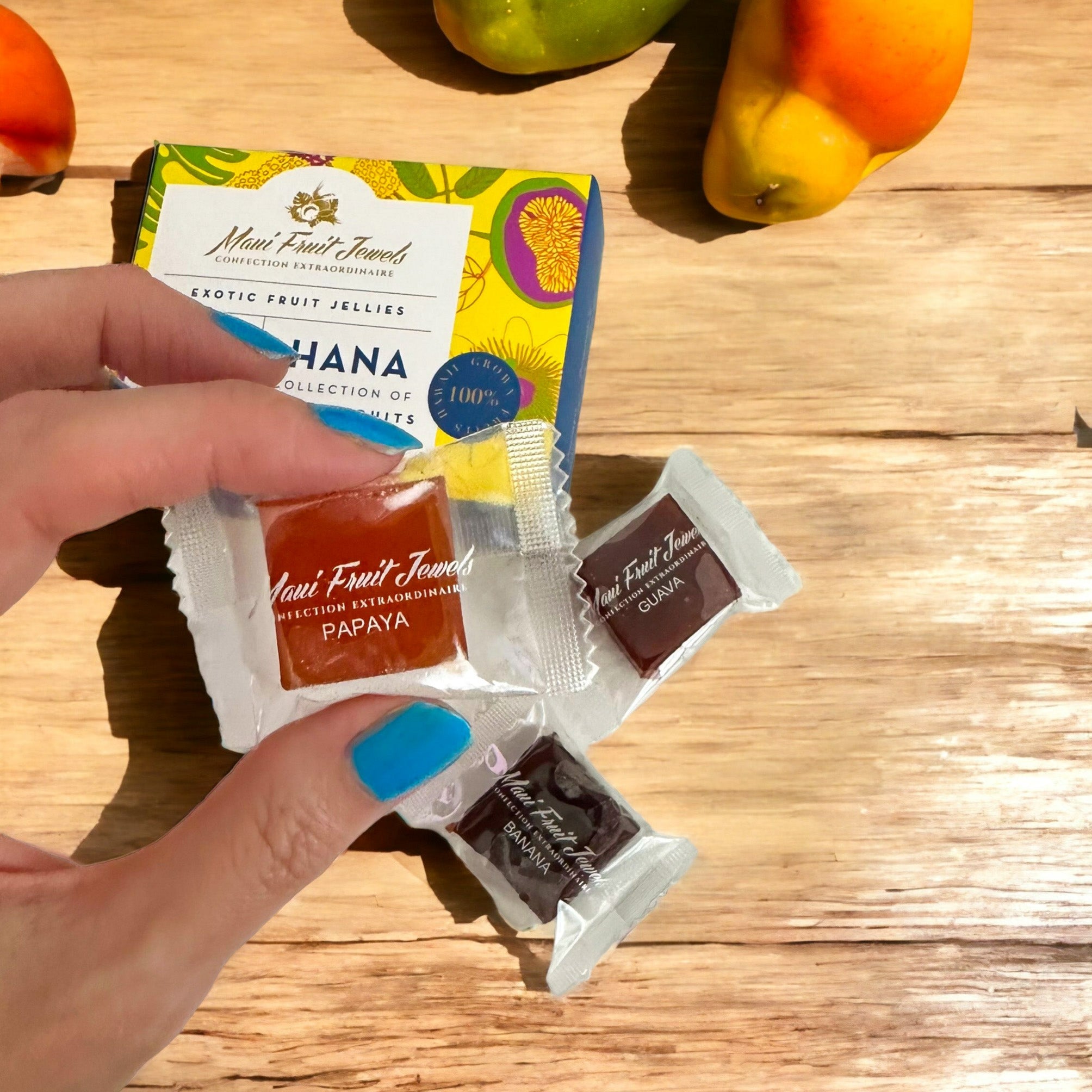 The MERRYPAUSE Box - SUMMER BREEZE
Description

Shipping

Reviews
Introducing our seasonal MerryPause Box, designed to provide women with the comfort and relief they need during this phase of their lives. This subscription box is curated with a selection of self-care products that cater to the specific symptoms experienced during menopause.
Our menopause subscription box is the perfect gift for yourself or a loved one who is going through menopause. Each box is thoughtfully curated with love and care, making it the perfect way to pamper and prioritize self-care during this transformative time.

---
THE SUMMER BREEZE BOX  
Introducing our Summer Breeze box, the perfect way to beat the heat and cool down this summer season. This box is designed to provide you with everything you need to stay cool and refreshed on those hot summer days.
Inside, you'll find a beautiful foldable African ANKARA FAN that's perfect for taking with you on-the-go. It's compact and lightweight, making it easy to carry in your purse or pocket. Use it to create your own cool breeze wherever you go.
---
 We've also included a SPF 55 face sunscreen to protect your skin from harmful UV rays. It's important to stay protected when spending time outdoors, and this sunscreen will do just that.
---
The Cool Down mist is another great addition to this box targeting hot flashes. The natural formula made with essential oils provides instant relief and hydration for your skin. Ingredients: Witch Hazel, Aloe, Tea Tree oil, eucalyptus and peppermint oil.
---
To keep your skin nourished and hydrated, we've included a coconut oil moisturizer. Transform your skin from dry to delightful with the COCOCHATA Body Beverage from SIN-MIN.
This vegan moisturizer activates and hydrates your skin with a unique blend of cold-pressed organic virgin coconut oil and light horchata oils, leaving your skin smelling divine. Cocochata will melt at 76 degrees Fahrenheit, making it easy to apply. Plus, it now comes in a hassle-free, easy-to-squeeze baggie that is perfect for on-the-go use.
---
For some extra pampering, we've included a 24K Gold Collagen under eye mask from BEAUTY KITCHEN that will help reduce puffiness and dark circles. 

---
Give your skin a refreshing boost with this COOLING FACE GEL from PURE DROP. Whether you've had a long day or need some rejuvenation, our cooling and hydrating gel is perfect for all ages. Simply apply a small amount of our -35°F gel to experience an instant cooling sensation. It's ideal before or after workouts, hiking, or any time you want to feel refreshed.

---
BOSSA BARS Menopause Energy Bar in Toasted Vanilla Almond flavor. These delightful bars are specially crafted to provide a natural and delicious solution to support women during menopause. Packed with wholesome ingredients like almonds, oats, and vanilla, each bite is a delightful combination of flavors that will keep you energized throughout the day. Bossa Bars Menopause Energy Bars have been named an Oprah Daily Best Menopause Product, earning their well-deserved spot as a trusted choice for women.
---
Lastly, we've included a healthy vegan fruit snack from Hawaii, packed with all the goodness of fresh fruit. It's the perfect snack to take with you on the go, keeping you energized and refreshed throughout the day. This fruit snack is made with all-natural ingredients and is the perfect way to satisfy your sweet tooth without any guilt.
---
to read more about this box on our blog
Currently, we only ship within the United States.
Order Processing: We strive to process your orders quickly, typically within 24 hours on weekdays.
Shipping Options: We ship from Tampa Bay, Florida, using trusted carriers such as USPS or UPS.
Shipping Locations: Currently, we only ship within the United States.
Standard Shipping: Enjoy our affordable flat rate of $6.90 for standard shipping.

We use cost-effective shipping via USPS Ground Advantage or UPS Economy. Expect your package in 3-7 business days from Central Florida.

Faster Shipping: Need your items sooner? At checkout, you have the option to upgrade to USPS Priority Mail (2-5 days) or Express Mail (1-2 days). The rates for these expedited services are calculated by the carrier based on package weight and distance.
P.O. Boxes: We do ship to P.O. Boxes using USPS.
Address Accuracy: To ensure smooth delivery, please double-check and provide an accurate shipping address when placing your order. We cannot be held responsible for any shipping issues or refund shipping costs if the package is sent to the wrong address.
Tracking Information: Once your package is ready to ship, we will promptly email you a notification containing the tracking number. This way, you can easily keep tabs on your shipment's progress.
We hope this information helps! If you have any further questions, feel free to reach out to us.